All USB-C to USB-C cables are the same, right? To be sure, not every USB-C cable is the same. Although all USB-C cables have the same physical connector (hence the name), they do not all support the same protocols or data transfer rates.
Micro-B, Type-B, Thunderbolt, HDMI, and DC ports will be phased out as the USB-C standard becomes more widely mandated.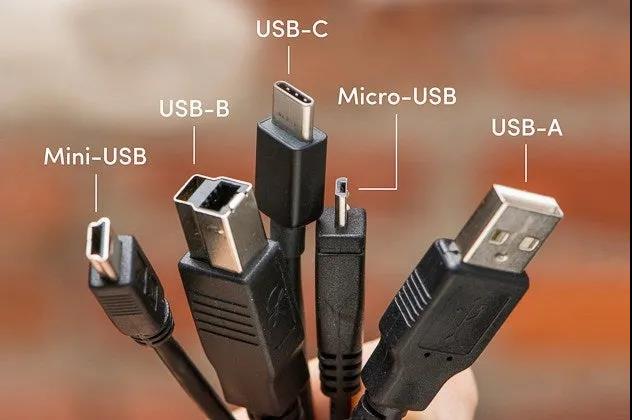 So, what kinds of USB-C to USB-C cable are there?
1. USB-C to USB-C cable with only power supply
and it's used to link adapters and devices (like lamps, toys, measuring tools, etc.) that don't need to transfer data to and from a computer. However, this does not imply that the USB cable contains only the VBUS and Ground wires. That calls for a CC wire. Without the CC wire, the cable's charging protocol cannot communicate with the adapter.
The three inner wires of this cable are labeled VBUS, Ground, and CC.

2. Standard USB-C to USB-C cable
The most common type of mobile phone charging cable is a USB-C to USB-C cable, which can both charge and transmit minimal amounts of data (480Mbps Max)
In addition to the VBUS and CC wires, the VBUS and CC wires, the positive and negative differential signals for USB 2.0, and the shielding, there are a total of 5 cores inside of

3. USB 3.0 USB-C to USB-C cable
the USB Association does not list this specification for USB C cables, but some of our hard drive product clients insist that we include it.
4. Full-featured USB-C to USB-C cable
Gen 2 USB 3.1: The data transfer rate of this high-quality USB cable is up to 10Gbps (10Gbps=1280MB/s=20480Mbps), which is 43 times higher than that of USB 2.0 c to c cable and allows for rapid copying of a 3G movie (which would take several minutes using a standard USB 2.0 cable). A USB 2.0 C to C cable can be used with it, and it can play 4K video and audio.
This specific cable utilizes a whopping sixteen inner conductors, as outlined below: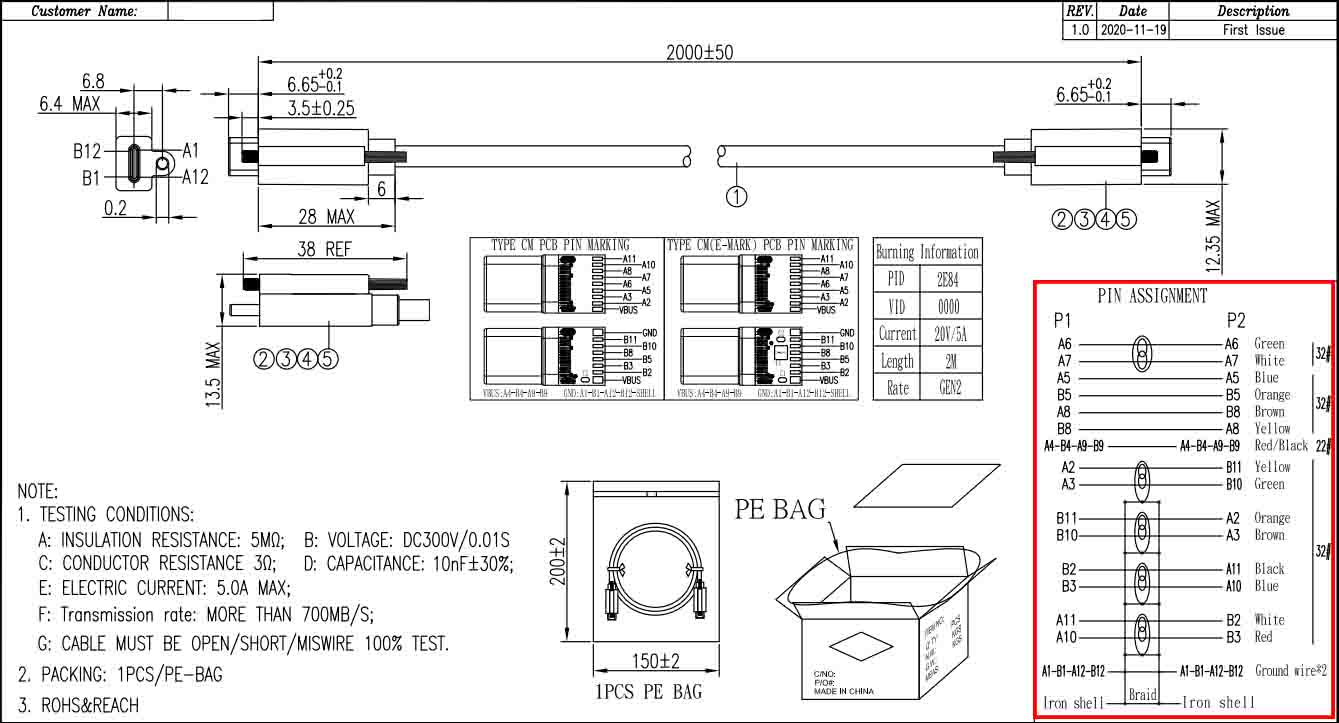 It's important to note that beginning with the USB 3.1 GEN 2 USB-C to USB-C cable, only the Type-C connector will work, rendering the Type-A, Type-B, Micro, and Mini connectors obsolete.
The PIN point of the connector PCB board in a high-performance GEN 2 USB-C to USB-C cable is so small that it cannot be welded by hand; instead, a costly automatic welding machine is required. Since USB 3.1 GEN 2 USB-C to USB-C cables require a different type of connector, many USB cable manufacturers cannot make them.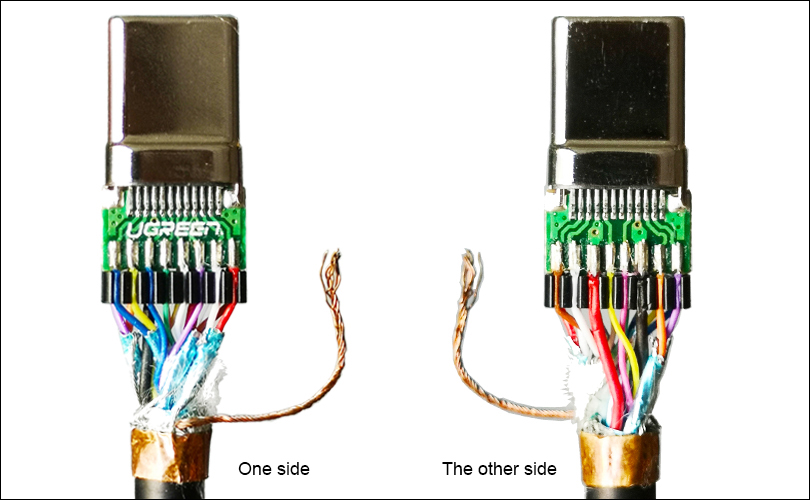 5. USB 3.2 USB-C to USB-C cable
At 20Gbps, USB 3.2 is capable of transferring data twice as fast as a USB 3.1 GEN 2 cable. There aren't a ton of products out there right now that support the USB 3.2 cable. It's possible that this product will serve as a bridge between USB 3.1 and USB4.
6. USB4 USB-C to USB-C cable
P-Shine has started producing USB4 cables in large quantities, and they can support data rates of up to 20Gbps and 40Gbps.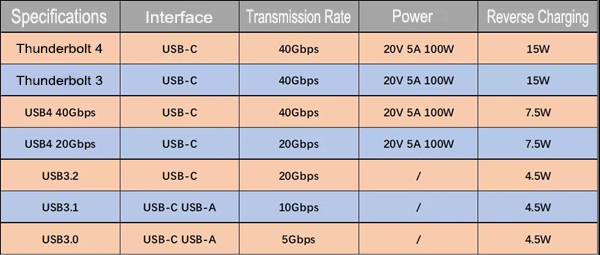 7. Thunderbolt USB-C to USB-C cable
Different devices employ various data transmission protocols, but they all share the USB-C connector and the two versions of the Thunderbolt port, Thunderbolt 3 and Thunderbolt 4. Thunderbolt 4 is backwards compatible with Thunderbolt 3, and USB4 is built on the same foundation.
In a nutshell, USB4 is the same as the low-profile variant of Thunderbolt 4. There is a clear visual distinction between the interfaces despite their superficial similarity. Both Thunderbolt 4 and USB4 are represented by icons that connote speed.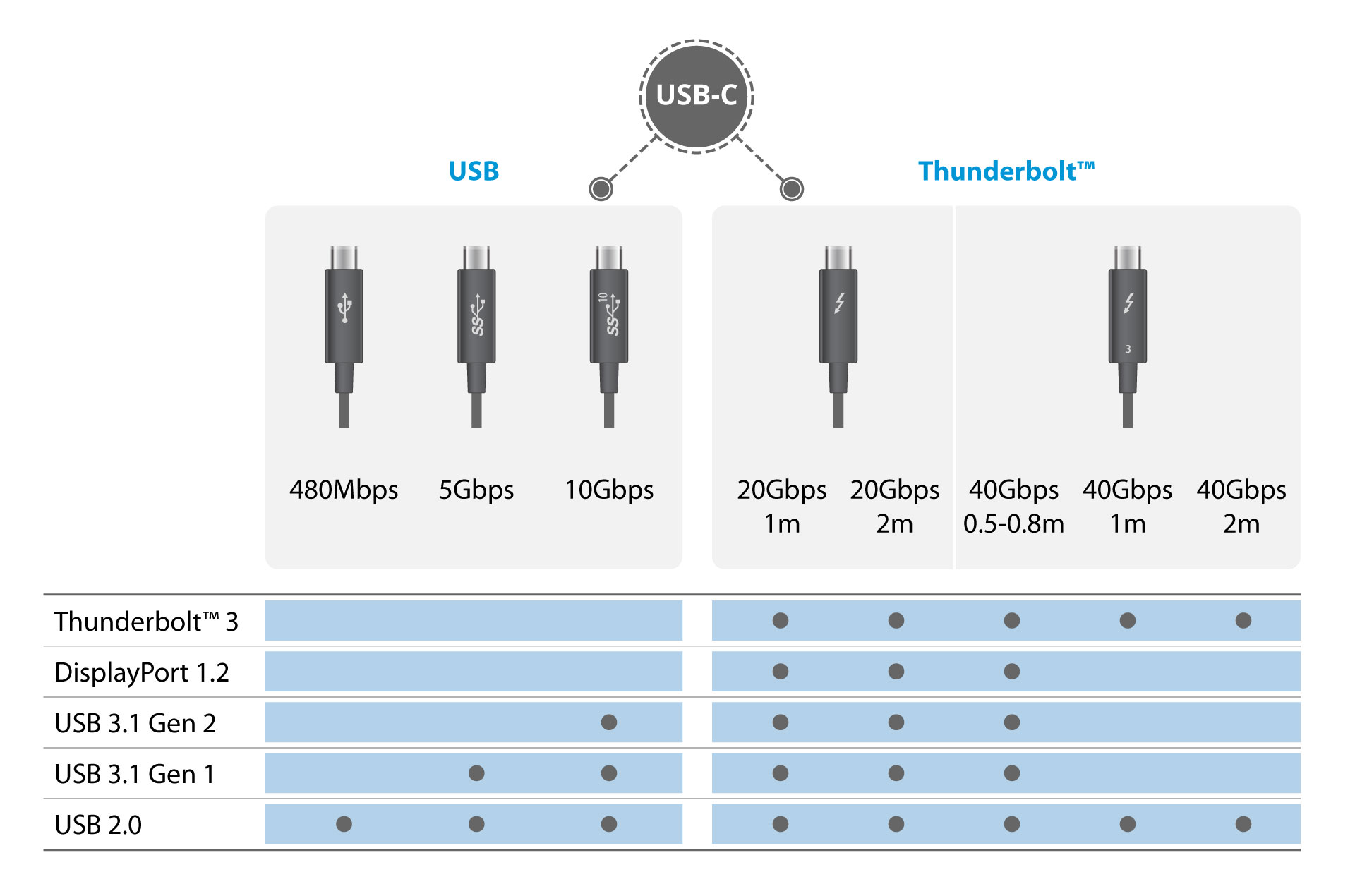 There are no differences between the Thunderbolt 4 and the previous model in terms of design or top speed. The USB-C interface is the same, and it still supports a maximum of 40Gbps, but it has been improved in places like bandwidth allocation.
Thunderbolt 4 has better performance, more features, and greater compatibility than previous versions, but it is more expensive and requires certification and approval from Intel. USB4 has fewer restrictions and greater flexibility than Thunderbolt 4, and its requirements are minimal. Thus, Thunderbolt 4 and USB4 will mutually benefit from and coexist in the near future.
Although the data transfer rates of the aforementioned USB C to C cables vary, the maximum current and power they can supply are identical: 5A and 100W, respectively. However, if the current being transferred is greater than 3A, a USB-C Connector with an E-Mark chip is required; however, if the power supply's core wire is thick enough, the maximum power output can still be 100W without such a chip.
The USB-C to USB-C Cables are made by P-Shine Electronic Tech Ltd. Each of the aforementioned details can be altered before mass production begins.